At Enerdia, our definition of success is not simply designing and building great energy projects. While we take great satisfaction in that, what drives us is to ensure the smooth and continuous operation of any energy project we are involved in to the highest level of efficiency possible. Only then can we safeguard that investment objectives are met.
And this is the point where we judge success. This is where operational efficiency comes in and this is where the final step in our mission to provide added value takes effect.
By providing measurable and transparent results, we help the investor increase the return on investment and accelerate the achievement of the investment expectations.
It is here where Enerdia differentiates from the competition. We don't just pursue preventative or reactive maintenance. Instead, we have pioneered an innovative process of 'perfective maintenance'.
And this is how we are in a position to offer our clients maximum efficiency. We combine our technical staff's high level of expertise with our corporate philosophy, adopting 3 key processes: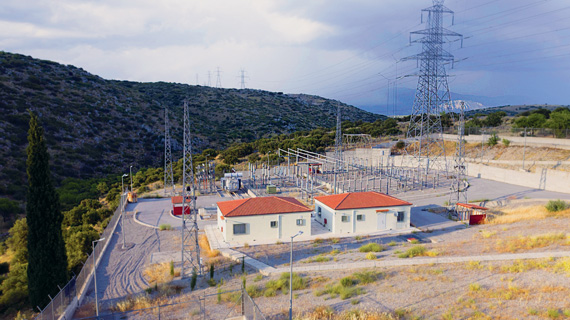 Daily monitoring & analysis of facilities performance
Immediate response to any incident
Continuous evaluation & optimization practices
We guarantee high performance and power availability results, as well as the fastest response to any incident:
Yearly average results of PV installations after 5-year operational period
Through our unique maintenance programs and the everyday checks carried out at our energy facilities, we ensure faster return on investments for our clients, as well as significant cost-savings which have made us a highly valued partner on a global level.
Enerdia average annual production = + 10% vs budget
Continuous Operation at the Highest Performance
Four (4) Technical bases all over Greece

Maintenance Certification (EN62446) by TUV Austria

24/7 Monitoring of Solar plants through Telemetry System

Monthly Technical Reports

Performance (PR) Guaranty